Grill'd Now Serves Sweet Potato Chips from Mountain Harvest Foods
---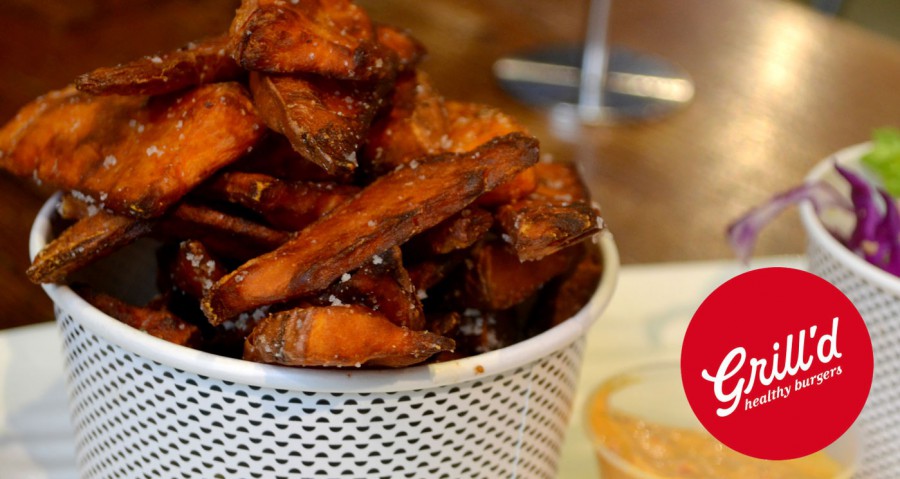 We all love the delicious healthy burgers at Grill'd. And in their most significant menu renovation, the famous restaurant has added sweet potato chips to their menu to compliment your favourite servings.
For a company that built its name for using only the freshest, highest quality ingredients, what better way to keep its reputation than by seeking Mountain Harvest Foods as the exclusive supplier of sweet potato chips!
Yes, if you've grown to love Mountain Harvest Foods' natural potato cakes, pumpkin cakes and battered seafood products, you'll surely love our sweet potato chips as a great and tasty side to your Grill'd burger.
Sweet potato chips are a healthy side option. It may seem counterintuitive, but not only does each chip have low glycemic index, minimal trans-fats and is gluten-free, they are also rich in vitamin E and beta-carotene. They're a tad more nutritious than their starchier counterparts — the good old potato.
The flavours are not too intrusive: a slight hint of sweetness and a tinge of saltiness to suit your palate. Served with a recommended option of hot chilli mayo, makes it all the more delicious.
As a leading frozen food supplier in Australia, we make sure that, just like the rest of the products, our sweet potato chips come from only the highest quality, premium sweet potatoes. They are then cut into thin wedges, deep fried in the healthiest oil and transformed into crispy, delicious, golden brown chips.
We guarantee 100% freshness and quality in everything we produce.
Overall, Mountain Harvest Foods' sweet potato chips are a great side to your healthy and delicious Grill'd burger — simply a perfect match!