The Best Fish and Chips Shops in Melbourne exposed!
---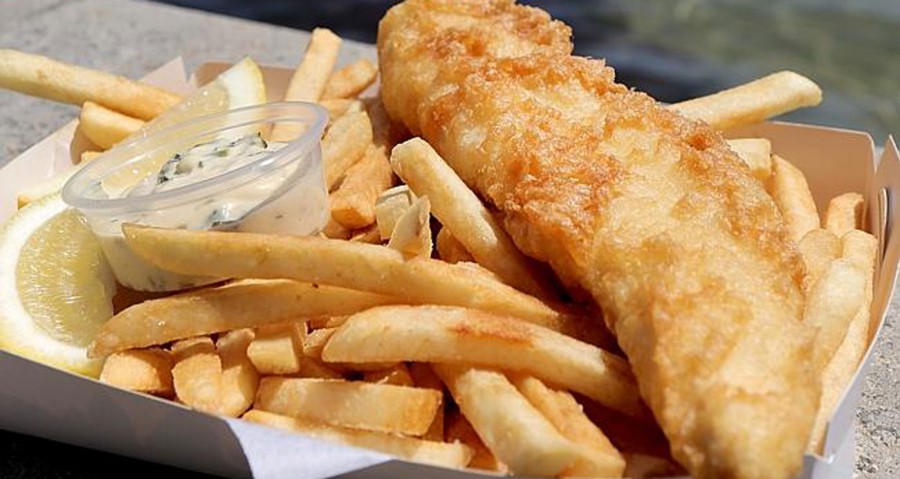 The Herald Sun recently featured a review of the Best Rated Fish and Chip shops in Melbourne and it isn't surprising that at least two are using Mountain Harvest Foods' very own natural sliced potato cakes / potato scallops.
There are plenty of reasons why these two popular fish-and-chips shops are the places to go when you're in Victoria. So, here is a sampling of what they offer and why they're your favourite.
Fish on High
844 High St, Thornbury
Phone: 9484 2668.
Open: Mon-Sat 11.30am-8pm (Friday 9pm)
Serving up the tastiest fish and chips in Thornbury for seven decades, Fish on High, owned by Alfred Drummond and his family, continues live up to its high reputation of the freshest, tasty fish servings of Barramundi, flounder, flake and whiting — all perfectly coated in batter and served with the crunchiest thick-cut chips. On the side is a well-browned Chicko roll or the equally mouthwatering battered sausage.
Of course, your generous servings won't be complete without Mountain Harvest Foods' potato cakes. Yes, we supply Fish on High their potato cakes, which are sliced and not mashed, giving each piece a solid texture and consistency — tender and flavorsome on the inside yet crispy on the outside. It's what the best potato cake should be.
Fish Tank
20 Church St, Brighton
Phone: 9592 0697
Open: Daily 9am-9pm (10am Sunday)
Business at Fish Tank in Brighton starts from the early morning hours, when the freshest, finest catch from Melbourne's fish market go straight to the kitchen. Here, select seafood — marinated prawns, shucked oysters and fillets of fish — are transformed into the best-tasting servings with an interesting blend of homemade garlic, lemon and herb sauces.
Fish fillet comes from Tasmanian salmon, wild Barramundi and snappers. Other dishes include chilli crab, mornay crayfish, hamburgers, baked salmon, calamari, souvlaki, spring rolls and of course, the ever famous fish and chips from Tassie potatoes.
So the next time you are in Melbourne, don't miss out on the opportunity to try Mountain Harvest Foods' quality potato cakes / potato scallops; the perfect choice to compliment your seafood serving — real sliced natural potatoes in every bite.
We're proud to be recognized as contributing to the fame and success of the best fish and chips shops in Melbourne.